During the early years, the original Larini Sporting team developed a complete line of sporting equipment and racing exhaust systems for the vintage Ferrari, Maserati, Aston Martin, Lamborghini and Lotus automobiles. Larini was the only company in the world to have a thorough and clear understanding and availability of systems for the Ferrari 250 GT's for example. These systems were supplied to collectors and connoisseurs the world over for a range of diverse applications, from concours events to road races such as the Mille Miglia.
A massive shift in market demand, needing intense development & manufacturing requirement for specialist systems, multi-sound levels, engine catalyst components for the 'modern' era vehicles, up to complete vehicle sourcing/builds resulted in a change in direction in 2005. This saw Larini in its re-organised form making vintage systems for only a select group of the 'relatively' higher volume classics such as the Lamborghini Countach or the Ferrari 512 Berlinetta Boxer.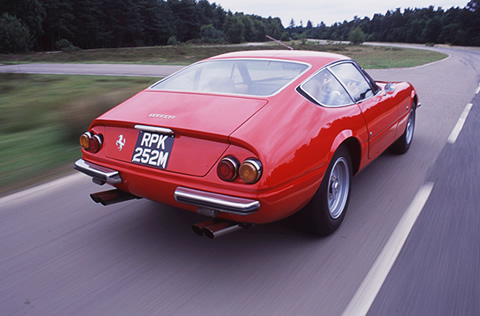 Post-2005, the re-emergence and growth of Larini Systems has coincided with that of the automotive superpowers to which it has always had a close association, namely Maserati, Aston Martin, Ferrari and Lamborghini. Like Larini, changes in structure and direction have resulted in a return to the glory days of yesteryear.
The lessons learned by Larini from vintage and elite racing are still applied to the construction of road car equipment. Though applications are still carefully assembled by hand, production techniques incorporate the most advanced technology and materials possible. Key strategic and technical partnerships and continued financial assistance for computer aided machinery and equipment ensures that the great legacy of road-going supercar solutions continues for the foreseeable future.
Larini would like to thank our many friends and vintage exotic automobile owners from around the world who have supported Larini from the very beginning. Your passion for these great iconic machines remains as inspirational as ever, and we look forward to working with you all for the foreseeable future, as today's Supercars will undoubtedly become the classic cars of tomorrow.